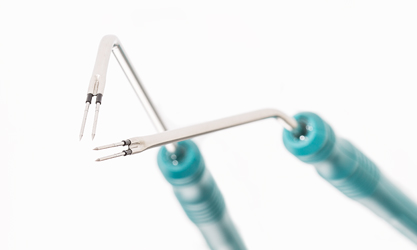 In addition to the reusable RaVoR™ bipolar electrodes used successfully in the market for more than 15 years, Sutter also offers a disposable version.
Both the RaVoR™ bipolar electrodes for the inferior turbinates, single-use and the RaVoR™ bipolar electrodes for the soft palate, single-use offer the same benefits as their reusable counterparts.
Low risk and cost-effectiveness
The RaVoR™ bipolar electrodes as sterile packaged instruments reduce the risk of cross-contamination and eliminate the time required for a sterilization process. They also reduce the risk of downtime in the OR due to older, damaged instruments. Disposable instruments are cost-effective and save time by eliminating the need for reprocessing and maintenance.